Buckle up you lovely people. Today we'll be meeting half of the ladies that you the voters reckon are the top 40 hottest and hardest in the world. And if I may, it would be churlish of me not to say that I think you all have the most excellent taste.
THE FMS
HOT AND HARD 100
40
KATKA KYPTOVA

Physique competitor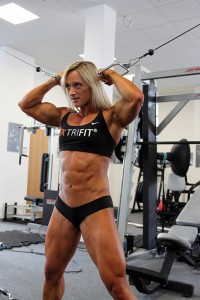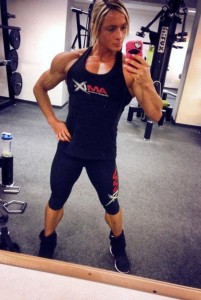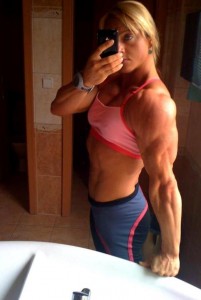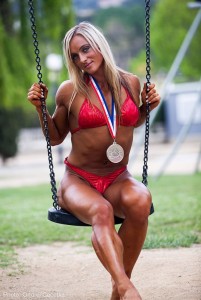 The one and only Czech on our list comes in in a suprising 40th position. Perhaps we don't forgive those who downsize so readily after all. It was hardly surprising though, given the unfortunate habit Katka had developed of finishing 2nd in contests where only the winner was awarded a pro card. Perhaps she will have more luck in Physique. She's already won a medal at the EBFF European Amateur Championships this year.
39
ANGELA SALVAGNO

Bodybuilding, er, adult entertainer(?)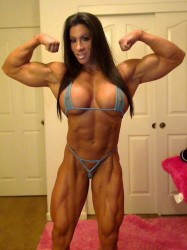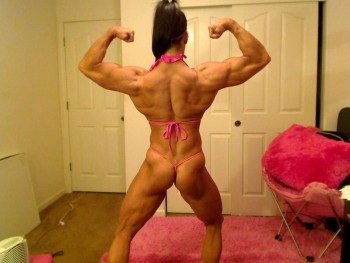 What we haven't heard coming out of Angie's mouth this year we have seen going into it. Or another part of her. Or a part of him (whoever
he
is). Quite frankly, these were the cleanest pictures of her I could find. I tell you my brethren, if this had been the Hot Hard
and Filthy
100, well, Angie wouldn't have come 39th, would she?
38
GRACYANNE BARBOSA

Fitness model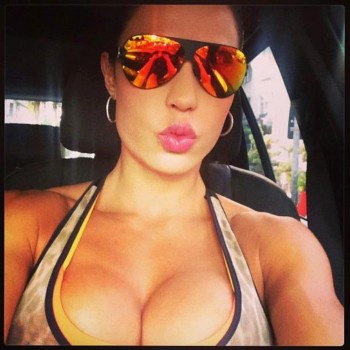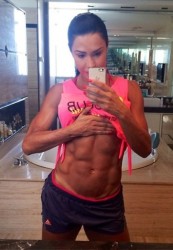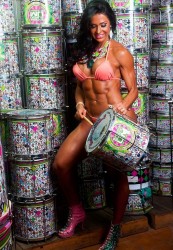 One of (the many) remarkable things about Brazil is the way in which women like Gracyanne seem to do better and better in their careers
the more
muscle they put on. And that is not, as far as I know, the case in much of the rest of the world. And, yes, I know, Kyptova, Salvagno and Barbosa already and we've still got another 17 women to go today. Better get yourself a drink. And maybe a snack while you're at it.
37
TARNA ALDERMAN

NPC Bodybuilder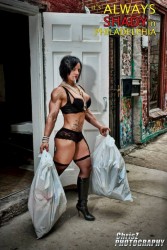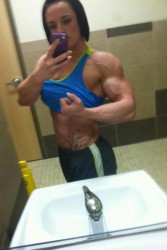 One of my highlights from last year was Tarna's decision, after seeing
Alina Popa
at the Ms Olympia, to continue as a bodybuilder. One of
FMS' Women of the Year in 2012
, we think Tarna is just dreamy. Beauty, muscle, and when she turns it on, serious sex appeal. I could watch her take out the rubbish all day...
[stop now, ed.]
36
DEBI LASZEWSKI

IFBB Pro Bodybuilder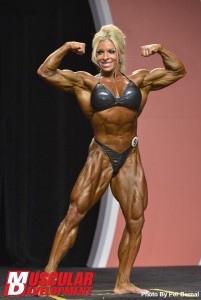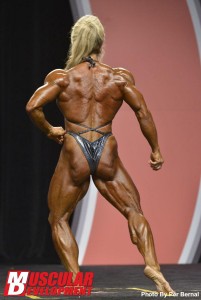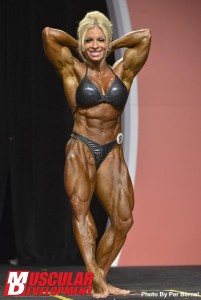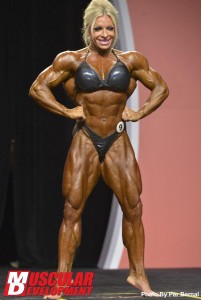 Over the last five Olympias,
Debi Laszewski
has performed as well as anyone excepting perennial champ
Iris Kyle
. 2nd in 2012; 3rd in 2009, 2010 and 2013; and 4th in 2011. And all this since she turned 40. Amazing to think she first competed in 1996, and didn't get her pro card for 10 years after that. Her dedication is awe-inspiring. If
Debi Laszewski
doesn't love her sport, nobody does. A lifting legend.
35
LISA CROSS

British bodybuilding royalty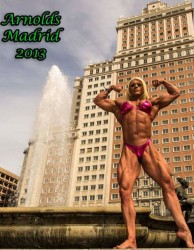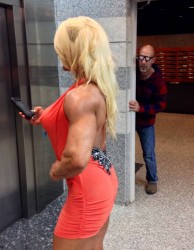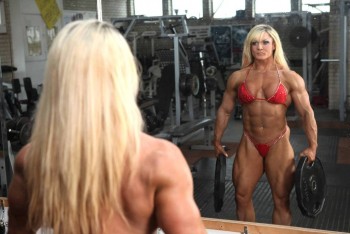 A return to the stage in 2013, a host of new clips for her website and others, and
a full week of Lisa posts on FMS
, and she still only makes it into 35th place. I tried, Lisa.
34
ALEESHA YOUNG

NPC Bodybuilder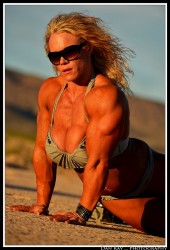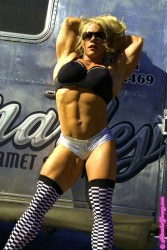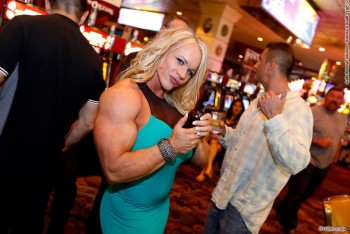 I started to developed muscle at a very early age,
says Aleesha.
By age 5, boys were teasing me about my biceps.
I wonder if those same boys would tease her now. Newly-blond (not a preference of mine normally, but for some reason I think it works for Aleesha), recent footage of her guest posing suggests a return to competition may be on the cards. Please please please tell me it's gonna happen!
33
LINDSAY MULINAZZI

Fitness Inferno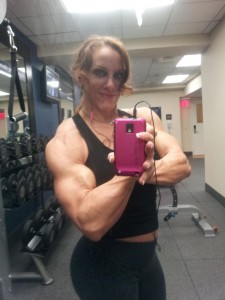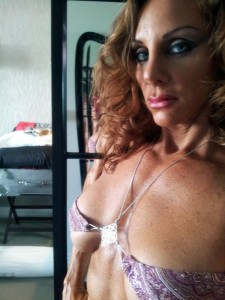 Did you, like me, come across Lindsay via Muscle Elegance Mag? Would it surprise you to remember that that was fifteen years ago? And the flame-haired Ironfire is still burning red hot. She's still burning me up, anyway. May she never dim.
32
DANIELLE REARDON

IFBB Physique Pro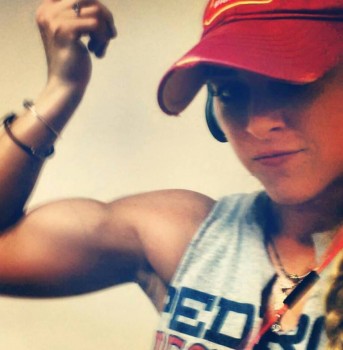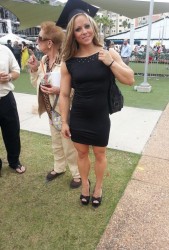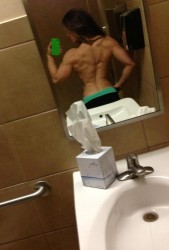 Pro card in 2012, pro debut in 2013 and she's what? 22, 23?!
lil_monstar_
, her Instagram moniker, is apt indeed. I guess pro win would be the next thing, and it all ends up with Dani
someday becoming #1
. Wouldn't bet against it.
31
JOELE SMITH

IFBB Physique Pro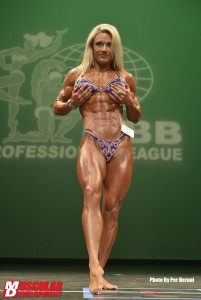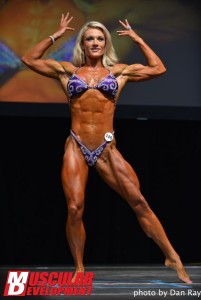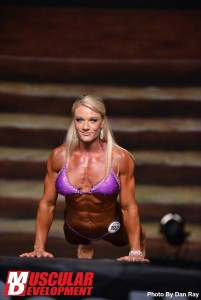 Was there a harder-working physique pro last year than
Joele Smith
? We've counted five contests. And above you can see Joele in action in the last four of those. Clockwise, from top left: New York, Toronto, Tampa, and Dallas. And she looks
great
in Dallas!
30
MICHELLE CUMMINGS

IFBB Pro Bodybuilder
29
JUANITA BLAINO

IFBB Pro Bodybuilder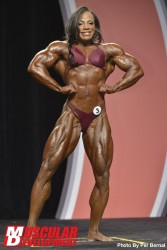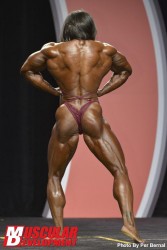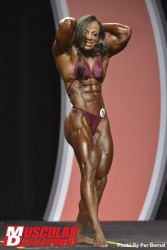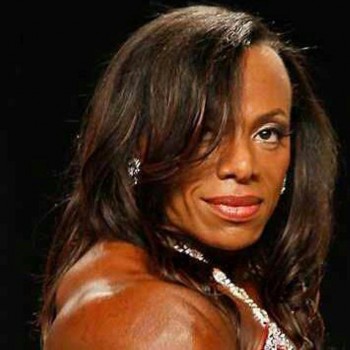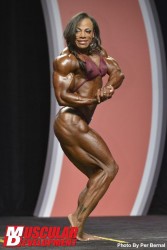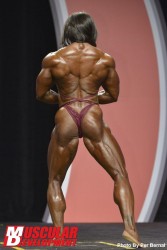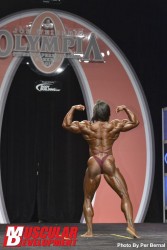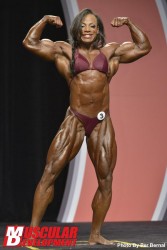 You might get the idea from the luxuriant post that I've compiled for Juanita, that I have more than a little thing for her. That would be the right idea, anyway. Big, beautiful, and a police officer. Juanita no doubt keeps a few pairs of cuffs at home...
[alright, that's enough, ed.]
28
KATIA CALLEGARI

Figure competitor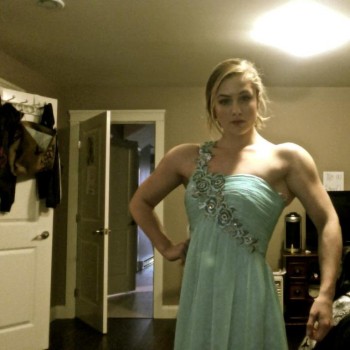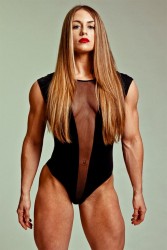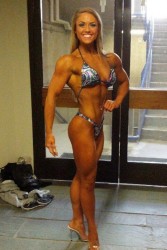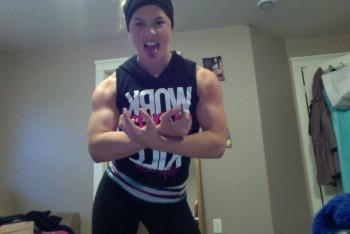 Definitely the youngest woman on our list, though you'd be forgiven for thinking she was older than she is given how developed she has already become. At 18, Katia wins the battle for Hot and Hard Teen of the Year by a country mile. Some of you are probably old enough to be her father. Tut tut. Come to think of it,
I'm
old enough to be her father. And she could totally kick my ass. Gulp!
27
MINNA PAJULAHTI

IFBB Physique Pro
26
YEON WOO JHI

2013 Arnold Classic Europe Physique Winner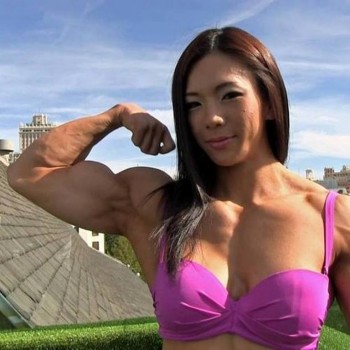 And the array of stunningly beautiful muscular womanhood continues, with, unless I'm mistaken, South Korea's first ever physique pro. And before the age of 30, too.
25
HOLLAND CANTER

NPC Physique competitor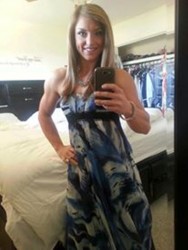 Or, as we really
should
refer to her,
2nd Lieutenant Holland Canter, USAF.
This rock-climbing former gymnast was one of
FMS' Women of the Year in 2012
, when we wrote that
If Holland Canter didn't exist, we'd probably have to make her up as some kind of ideal Fantasy Action Girl.
My offer, made at that time, to go into business with her producing the 'Holland Canter Action Figure' hasn't received a reply as yet.
24
RENE MARVEN

IFBB Pro Bodybuilder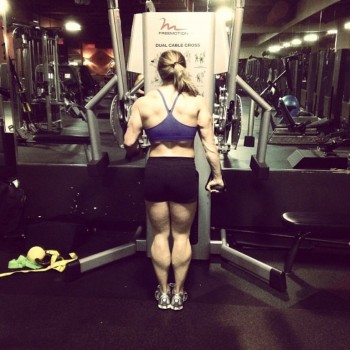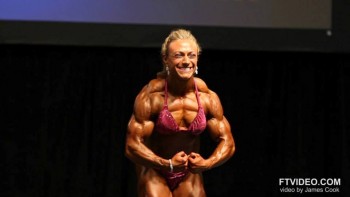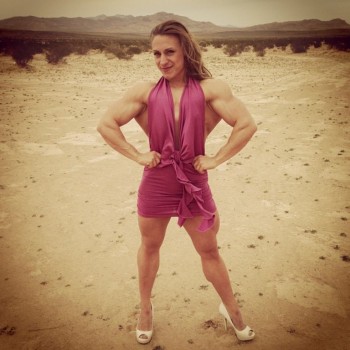 Isn't it great to know there are still young FBBs coming through, despite all the stuff society/their own sport's ruling federation throws at them, who still want nothing more than to be absolutely huge? Swell crush (those arms!), Rene is (or should be)
the
poster girl for the Bring Back the Most Muscular movement.
Something very important I'd like every girl to hear,
says Rene,
is that weight training will not turn you into a bodybuilder (many of us wish it was that easy). If you want to be a bodybuilder you will have to eat!
Looks like Rene's not been skipping too many meals.
23
RIA WARD

2013 UKBFF British Physique champion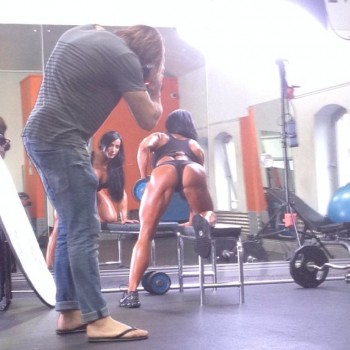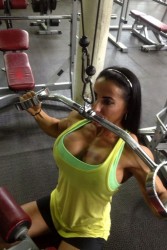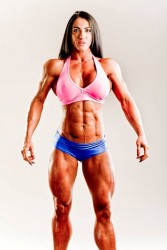 From that hotbed of female muscle, Rochdale, Ria was most recently seen at the Arnold Amateur (see
last week
). When she won the British title in October, the first time a women's physique class had been seen in the UK, Rosanna Harte commented that Ria was
a clear winner,
and that her
whole look is just polished and pretty.
22
KARINA AKMENS
WBFF Figure Pro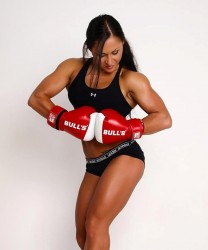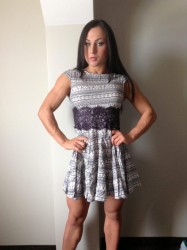 Recently featured on
FMS' Around the World
, Karina's mantra is:
Strong Body, Peaceful Mind. Heavy Training and Light Thoughts.
Looking at Karina, especially the upside down selfie directly above - well, my thoughts ain't exactly "light"...
21
JENNIFER ABSHIRE

2013 Toronto Pro Bodybuilding champion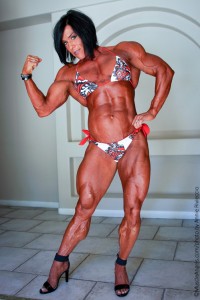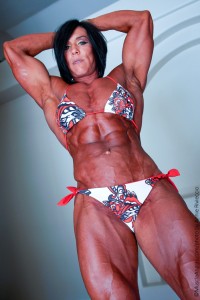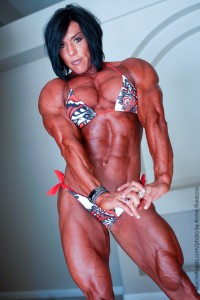 2013 was pretty good for Jennifer. She claimed her first pro victory in Toronto, which qualified her for her first Olympia (where she finished just outside the top 6 and looked great in the process). And, oh yes, she got married, taking partner Megan's surname. And
now
, to cap it all,
21st
in the
FMS Hot and Hard 100
. What a year she's had!
Who's left to make up the top 20, do you reckon?
We'll reveal 20 to 11 tomorrow. Sleep well now.